AS&K specialises in working with Global and Regional teams, providing support with internal communications activities like blogs, newsletters, emails, microsites – and internal meetings. 
When budget constraints meant switching a 3-day live Global brand strategy meeting for 400 affiliate stakeholders to a virtual event – with only 4 weeks' notice – we were challenged to not just deliver the event, but to ensure that it was as effective, seamless, and engaging as the real thing. 
We had to make some bold decisions. First, on timing: the Global team would deliver the event three times, at times that suited their regional colleagues – which meant a 3 a.m. start for Asia Pacific, and an 11pm finish for Latin America.
We also wanted the event to feel live to the three audiences and include live Q&A, but prerecording sessions and playing them back 'mock-live' gave us a level of control over the content and meant speakers did not have to do the same talk three times. Solution: our speakers wore the same clothes for four days, so their appearance in the pre-recorded parts matched their live Q&A.
Throw in a super slick set, an event app for submission of questions, live 2-way discussions with key countries, and a follow-on series of in-depth small-group web meetings, and you have one seriously complex organizational challenge. We pulled it off, and it worked great.
If you're facing a similar scenario for your virtual internal events, please get in touch!
AS&K Case Study image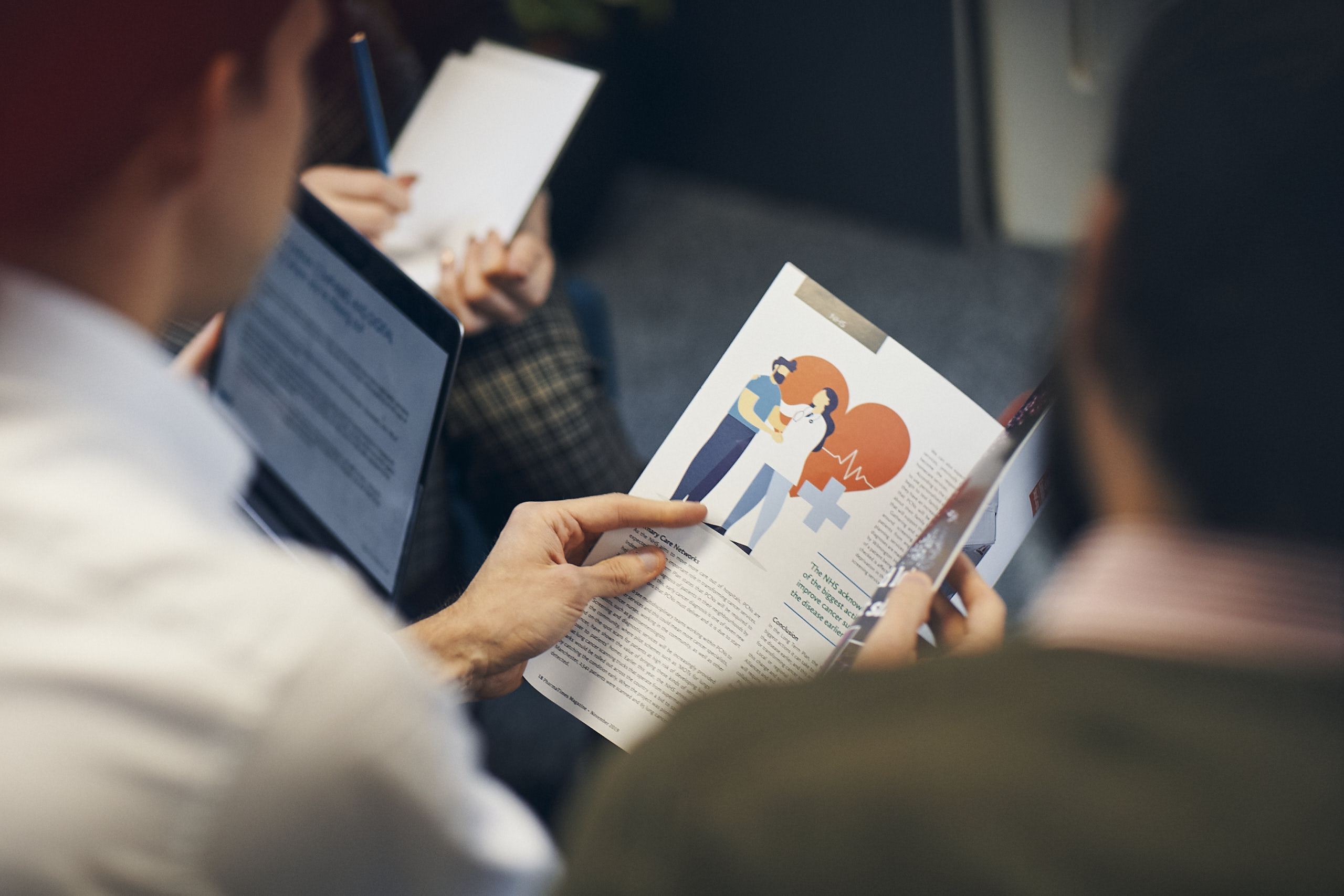 Services
Internal alignment, virtual events