Main blog content
It's hard to believe that on the turn of this decade, 1 January 2010, world-changing innovations such as Tesla, Uber and the iPad did not yet exist. Since then we have had various versions of each, as well as thousands of timesaving, practical and entertaining applications, and even integrated wearable tech. This decade has boldly and unapologetically marched us into a modern digital age.
The Corpus began in 2014, in time to ride the burgeoning wave of digital innovation. We use the latest technology to revolutionise the way continuing education is delivered; bridging the divide between world-class experts and those on the frontline of healthcare delivery.
Over the past year, The Corpus has delivered ongoing medical education to healthcare professionals around the world in nine different therapeutic areas including cardiology, nephrology, oncology, ophthalmology, and neurology.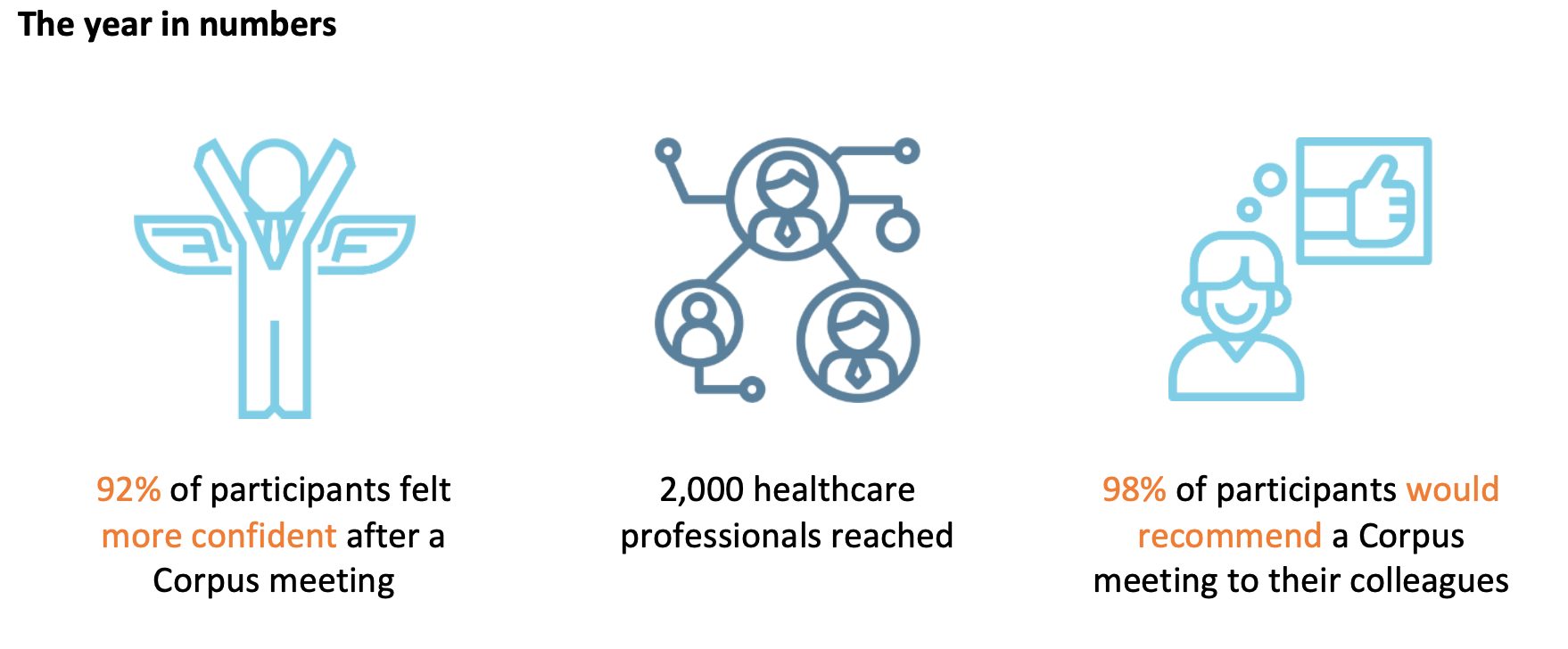 With new and demanding challenges will come enterprising and exciting solutions. In this coming decade, The Corpus is keen to break down even more barriers to medical education and offer flexible and accessible meetings for all.
For now though, from all of us here at The Corpus, have a lovely holiday season and see you again in 2020!
Intro paragraph
The 2010s boldy and unapologetically marched us into a modern digital age, and The Corpus has fully embraced it; cutting edge technology is helping us democratise access to the greatest minds in modern medicine.
Blog image